'BAT BOY' releases May 25th on Xbox One, Xbox X|S, PS4|5, Switch & PC
Date: Friday, May 05 @ 09:33:54 UTC
Topic: Gaming
X PLUS Co., Ltd. and Sonzai Games (@XPlusGames) confirmed that nostalgic 8-bit platformer/adventure 'Bat Boy' will release on Xbox One, Xbox Series, PlayStation 4, PlayStation 5, Nintendo Switch and PC via Steam on May 25th. Watch the official release date trailer and learn more about the upcoming release on @XONEHQ.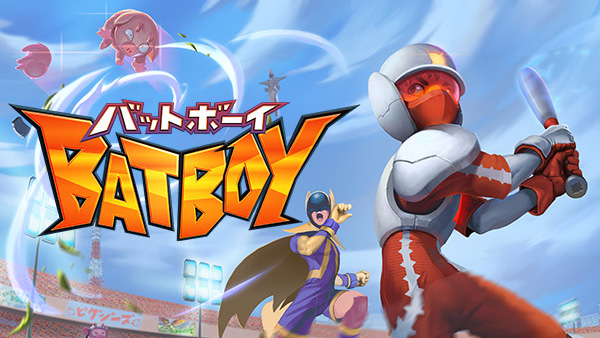 Ryosuke isn't just your regular high-school kid — Ryosuke is Bat Boy! He and his fellow sports-star friends secretly battle against the evil invading forces of interdimensional mage Lord Vicious, hellbent on hosting sinister athletic events for his own amusement. When Lord Vicious brainwashes Bat Boy's fellow squad in order to participate in the Trials of Darkness, it's up to Bat Boy to traverse a hostile world on his quest to free the minds of his sports-hero squad before they fall victim to the Trials. Along the way, Bat Boy will encounter all manner of allies and goons as he fights his way to the final confrontation with Lord Vicious.
Bat Boy Features:
Traverse glorious, nostalgic 8-bit backdrops.
Engage in exciting baseball-style combat.
Explore a vast world of unique and exciting environments, ultimately leading to a showdown with one of Bat Boy's brainwashed allies!
Take on the powers of each ally as you free them from the influence of Lord Vicious!
Hum and bob your head along to high-octane chiptunes from Evader Music, composer for Smelter and Super Sami Roll.
Battle dozens of enemies and exciting bosses, and encounter intriguing companions!
Find hidden secrets, collectibles, unlockable music, and more!
Bat Boy launches across Xbox One, Xbox Series X|S, PlayStation 4, PlayStation 5, Nintendo Switch, and PC via Steam on May 25, 2023.
Stay up-to-date with the latest Xbox News, game trailers, achievements, release dates and indie updates by following @XONEHQ on Twitter, YouTube, Instagram, Facebook, and Pinterest. You can also download the free XBOX app for Android!

Official Site: here
News Source: XBOXONE-HQ.COM